Synonyms
Vesicatrus tegatus Eigenmann, 1911
Etymology
Phenacogaster: from the Greek φέναξ (phenaks), meaning 'cheat, imposter', and γαστήρ (gaster), meaning 'belly, stomach'.
Classification
Order: Characiformes
Family: Characidae
Distribution
This species has been documented in the upper rio Paraguay basin located in southwestern Brazil and Paraguay, as well as the Río Paraná in Corrientes province, northeastern Argentina.
The type locality of this species is recorded as 'Rio Jauru, upper Rio Paraguay basin, Brazil'. This location provides important information about the natural habitat of the species and can help inform the design and maintenance of an appropriate aquarium environment.
To create an optimal environment for this species, it's important to consider the water chemistry, temperature, and other environmental factors present in their natural habitat. Researching the specific needs of this species and selecting appropriate tank mates can help ensure their long-term health and well-being in the aquarium.
Overall, by understanding the natural distribution of this species and the environmental conditions they require, aquarists can better design and maintain an appropriate aquarium environment for this fascinating fish.
Habitat
There is limited information available regarding the environmental preferences of this species. However, based on images, it appears that they tend to prefer relatively clear water that has a dense growth of submerged vegetation.
In order to create an optimal environment for this species, it's important to consider their natural habitat and try to replicate it in the aquarium. Providing a high-quality filtration system can help keep the water clear, while adding live plants can create a dense growth of vegetation that provides hiding places and swimming areas for the fish.
It's also important to monitor water quality regularly to ensure that the water parameters remain within the species' preferred range. Testing for parameters such as pH, temperature, ammonia, nitrite, and nitrate can help identify any issues before they become a problem for the fish.
Overall, by creating an environment that mimics the natural habitat of this species, you can help ensure their long-term health and well-being in the aquarium.
Maximum Standard Length
35 – 45 mm.
Aquarium Size
An aquarium with base dimensions of 60 ∗ 30 cm or more is recommended for a group.
Maintenance
This species is generally considered to be relatively unfussy when it comes to their aquarium environment, as long as some cover is provided. However, they are best-maintained in a natural-style set-up that includes a sandy substrate, driftwood roots and branches, and aquatic plants. The addition of these natural elements will provide hiding places, swimming areas, and visual interest for the fish.
Adding dried leaf litter to the aquarium can also help create a natural feel and provide additional cover for the fish. As the leaves decompose, they create a microhabitat for beneficial microbe colonies to grow, which can help break down waste and promote a healthy aquarium environment. Additionally, the humic substances released by the decaying leaves are known to have a beneficial impact on fish health and vitality.
When setting up the aquarium, it's important to consider the specific needs of this species. Provide appropriate lighting and filtration to maintain water quality, and ensure that the temperature and pH levels are within the species' preferred range. It's also important to avoid overcrowding the aquarium, as this can lead to stress and aggression among the fish.
By creating a natural-style aquarium that includes a sandy substrate, driftwood, aquatic plants, and leaf litter, you can provide a healthy and comfortable environment for this species. Regular maintenance, appropriate feeding, and careful monitoring of water parameters will help ensure the long-term health and well-being of your fish.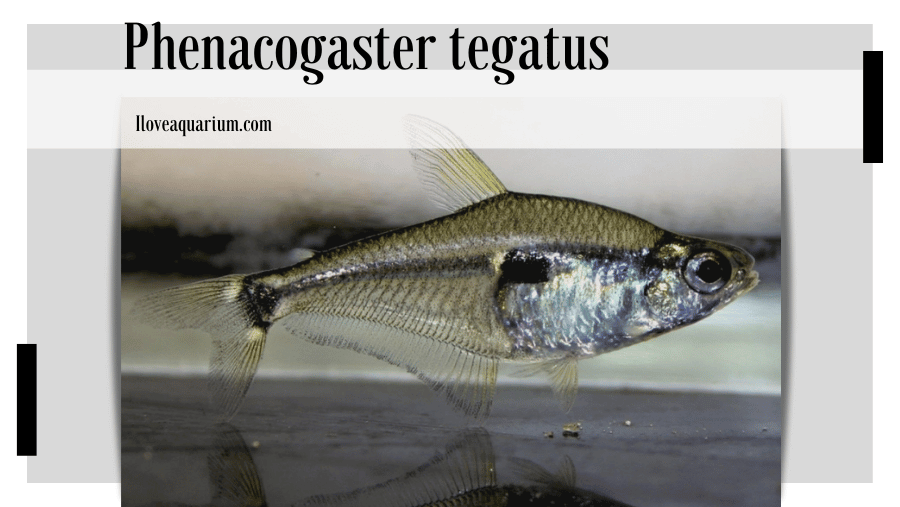 Water Conditions
Temperature: 20 – 28 °C
pH: 6.0 – 7.5
Hardness: 36 – 215 ppm
Diet
This species is likely a micropredator in its natural habitat, feeding on small invertebrates and zooplankton.
In the aquarium, a varied diet is important to ensure the fish receives all the necessary nutrients it needs to thrive. While this species will readily accept dried foods that are of a suitable size, it's also important to offer daily meals of small live and frozen foods such as Artemia nauplii, Moina, grindal worm, and other similarly-sized options.
Providing a varied diet not only ensures the fish receives the necessary nutrients for good health, but it also helps to stimulate natural feeding behaviors and reduce stress. Additionally, offering a mix of live and frozen foods can help provide a more natural diet and encourage the fish to eat a wider range of food types.
Overall, by providing a varied diet that replicates the natural feeding habits of this species, aquarists can help ensure the long-term health and well-being of their fish.
Behaviour and Compatibility
While this species is peaceful, it may not be the best choice for a general community aquarium. Instead, it's recommended to keep them with similarly-sized characids, gasteropelecids, lebiasinids, smaller callichthyid or loricariid catfishes, and non-predatory cichlids that are of a similar size.
To create a more natural-looking aquarium, it's suggested to purchase a mixed-sex group of at least 8-10 specimens and include other schooling fish to provide a sense of security for the group. This not only provides a more visually appealing display, but it also helps to create a more natural environment for the fish.
Additionally, providing plenty of hiding places and cover in the aquarium can help to reduce stress and promote natural behaviors. This can include the use of live plants, driftwood, and other decorations that replicate the natural environment of the species.
Overall, by selecting appropriate tank mates and providing ample hiding places and cover, aquarists can help ensure the long-term health and well-being of this species in the aquarium.
Notes
This particular species is commonly known in the trade as the 'six-eyed tetra' due to its unique color pattern featuring two dark spots on each flank as well as one on each eye.
According to a comprehensive review of the genus by Lucena and Malabarba (2010), which included the description of nine new species, Pseudochalceus tegatus can be distinguished from other members of the genus by the following combination of characteristics: an incomplete lateral line with 8-13 perforated scales, a laterally elongate humeral spot present in both males and females, and located on a vertical line that passes immediately anterior to the origin of the dorsal fin, and thus distant from the pseudotympanum.
Being able to accurately identify this species is important not only for the purpose of trade and conservation, but also for the maintenance of appropriate aquaria. By understanding the unique characteristics of P. tegatus, aquarists can ensure they are providing the proper care and environment for their fish, ultimately contributing to the long-term health and well-being of the species in captivity.
References
Eigenmann, C. H., 1911 – Annals of the Carnegie Museum v. 8 (no. 1): 164-181
New characins in the collection of the Carnegie Museum.
Lucena, Z. M. S. de and C. de S. Gama, 2007 – Revista Brasileira de Zoologia 24(1): 151-156
Phenacogaster apletostigma, nova espécie de Peixe do Estado do Amapá, Brasil (Characiformes, Characidae).
Lucena, Z. M. S. de and L. R. Malabarba, 2010 – Zoologica 27(2): 263-604
Descrição de nove espécies de Phenacogaster (Ostraiophysi: Characiiformes: Characidae) e comentários sobre as demais espécies do gênero.
Reis, R. E., S. O. Kullander and C. J. Ferraris, Jr. (eds), 2003 – EDIPUCRS, Porto Alegre: i-xi + 1-729
Check list of the freshwater fishes of South and Central America. CLOFFSCA.