Other Poeciliids

Amongst the Poeciliids there are four other species which bear special mention:
Alfaro cultratus (Knife Livebearer)
Belonesox belizanus (Pike Livebearer)
Heterandria formosa (Mosquito Fish)
Limia melanogaster (Black-bellied Limia or Blue Limia)
The Knife Livebearer (Alfaro cultratus)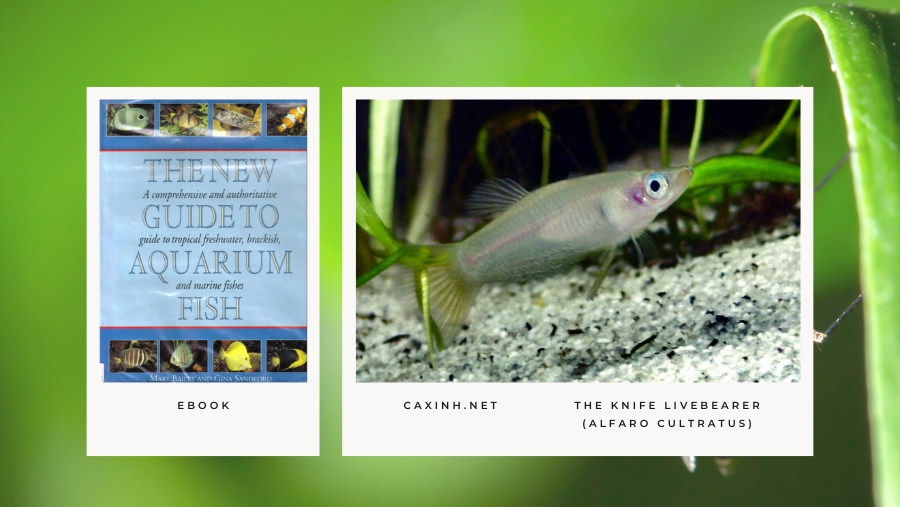 The knife livebearer has two rows of scales along the lower edge of the caudal peduncle which look like the blade of a knife. Pale in colour, the iridescent sheen on the bodies of healthy fishes makes them well worth keeping. Males grow to about 5 cm (2 in) and females 7.5 cm (3 in). They can be successfully kept in a community tank with peaceful fishes of similar size.
Females produce up to 100 young every month or so. The parents are cannibalistic but floating plants will help cut down on fry losses. Remove the fry to a rearing tank as soon as you see them. Because of their nervous disposition, it is unwise to move a heavily pregnant female.
These fishes do best when fed live foods but will also take flake foods. Feed the fry on newly retched brine shrimp.
The Pike Livebearer (Belonesox belizanus)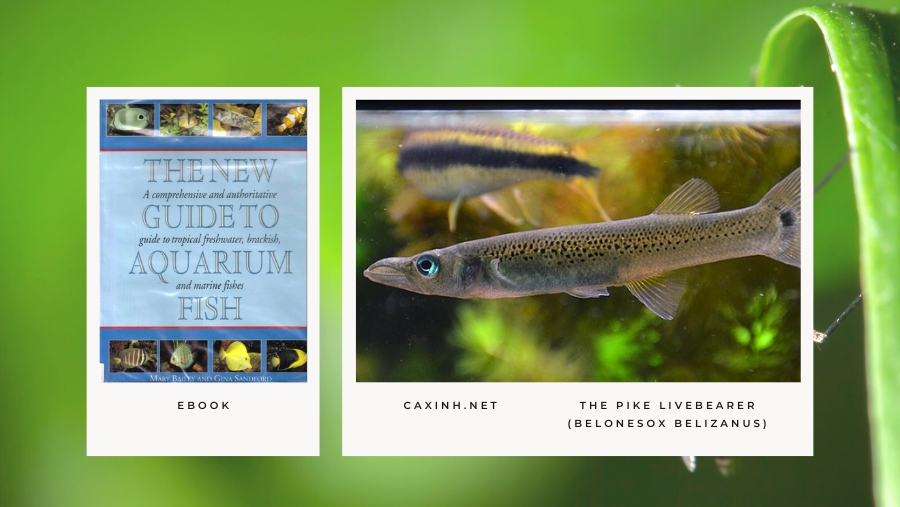 The pike livebearer is a different fish altogether. Males grow to about 10 cm (4 in) and females to about 18 cm (7 in). They are outand-out carnivores, taking anything that moves, from insect larvae to small fishes and even their own kind. The jaws literally bristle with very fine teeth. It is possible to wean them on todead
foods but this takes time and patience.
Their very nature dictates that they should be kept in a species aquarium. Typical ambush predators, they like to lurk in the seclusion of plants and lunge out to take their prey. Their potential size dictates a roomy aquarium. The water should be warm (26- 28°C/79-82°F) and kept clean by means of good filtration and regular partial water changes.
Females should be allowed to give birth in a nursery tank and then returned to the main aquarium. As many as 250 fry may be produced by a large female. Getting sufficient small live foods for the youngsters can be a problem as they will eat day-old guppies as well as Daphnia right from the start, and if they do not get enough, they will eat each other. To minimize cannibalism, plant the rearing tank heavily.
The Mosquito Fish (Heterandria formosa)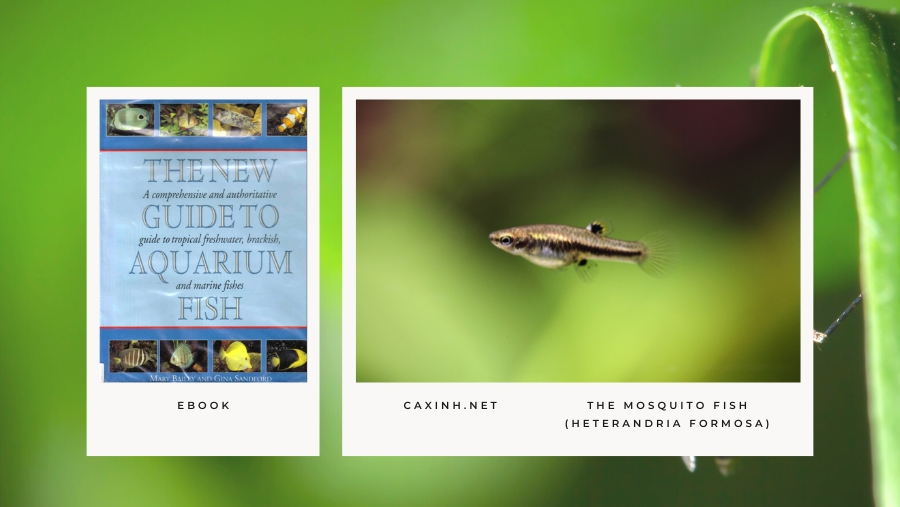 Heterandria formosa is one of the smallest of livebearers: males reach only 2 cm (3 A in), and females 3.5 cm. It is native to North America from Florida to North Carolina.
Provide a well planted species aquarium and hard alkaline water at a temperature of 20-24°C (68- 77°F). They can be kept outside during the summer and this enhances their brown colouring, perhaps due to the constant supply of live food. Belonesox belizanus (pike livebearer) is highly predatory and best kept in a species aquarium. It prefers live foods.
Fry are produced on a "conveyer belt system", with embryos at every stage of development at any given time, so that fry are born one or two at a time on a continuous basis. They are very large in relation .to the mother and able to take small live foods. This method of reproduction (superfoetation) gives them a much better chance of survival.
The Black-bellied Limia (Limia melanogaster)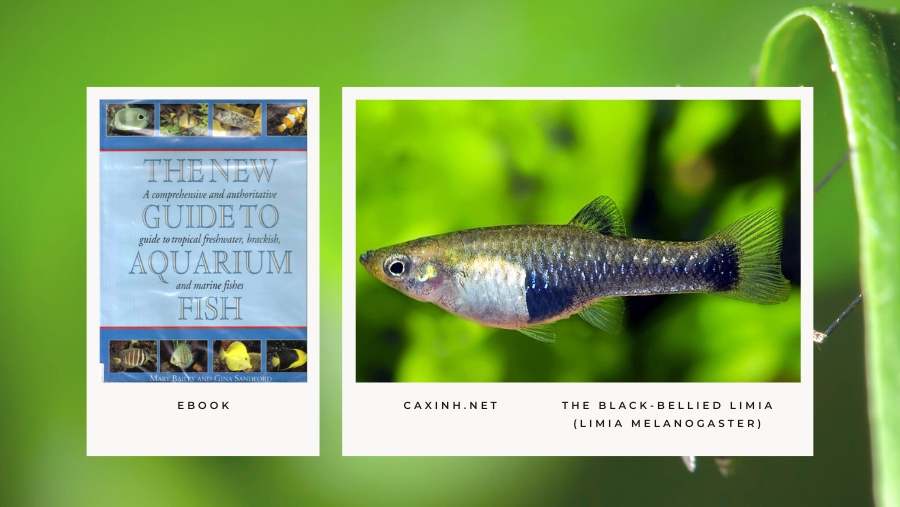 Mature females of Limia melanogaster have a blue-black patch covering half the belly near the anal fin, and numerous black vertical bars on the flanks. The dorsal has several black crescent markings. In males the lower half of the body, from the gonopodium to the tail, is deep bluish black. His flanks and dorsal fin markings are as in females and the dorsal and caudal fins are yellow to orange.
Black-bellied limias like a wellplanted aquarium with efficient filtration and regular partial water changes. The temperature should be between 22-26°C (72-79°F), and the diet varied.
From 10 to 50 fry are produced monthly, and they will feed on small commercial foods and newly hatched brine shrimp within an hour of being born.