Etymology
Cyprinodon was derived from the Greek words κυπρῖνος (kuprinos) meaning "carp" and ὀδούς (odous) meaning "tooth". Meanwhile, julimes was named after the municipality of Julimes located in the Chihuahua state of northern Mexico, where this species is exclusively found.
Classification
Order: Cyprinodontiformes
 Family: Cyprinodontidae
Distribution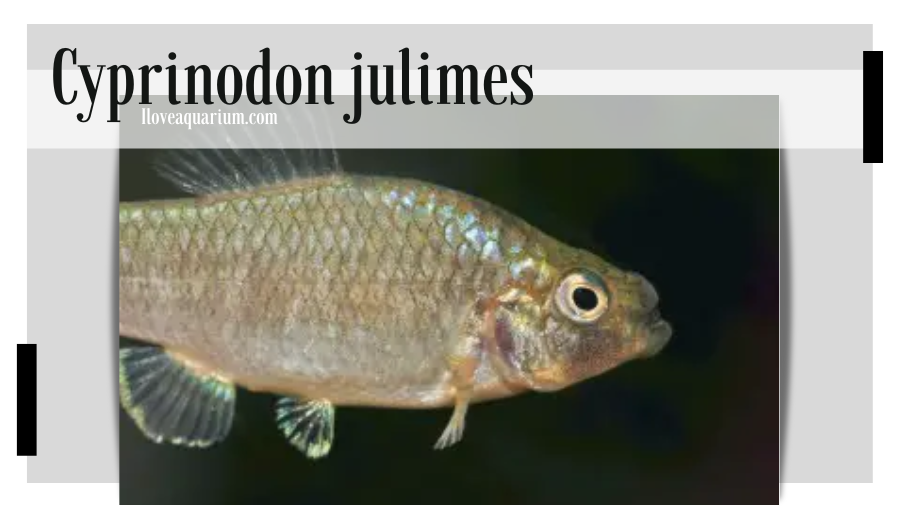 This species is exclusively found in a single geothermal spring called 'El Pandeño de los Pando', situated in the middle Río Conchos Basin, Julimes municipality, located in the northern Mexican state of Chihuahua.
Habitat
The surface area of El Pandeño de los Pando measures approximately 287 m², with depths ranging from 40-80 cm. Additionally, there is an abandoned artificial channel spanning roughly 437 m² in size. The water temperature in this geothermal spring fluctuates between 38-48°C/100.4-118.4°F, making it one of the hottest environments where fish reside in the world.
Aquarium Size
While a single pair of this species can be housed in an aquarium with base dimensions of 60 ∗ 30 cm or equivalent, it is preferable to maintain them as a group in a larger tank or container, as is the case with most members of the Cyprinodontidae family. A filter with a water flow between 4-5 times the volume of your aquarium is recommended. For a 54-liter volume, we suggest a suitable filter which can be found at this link. Alternatively, you can explore other highly recommended aquarium filters in your area at this link.
Maintenance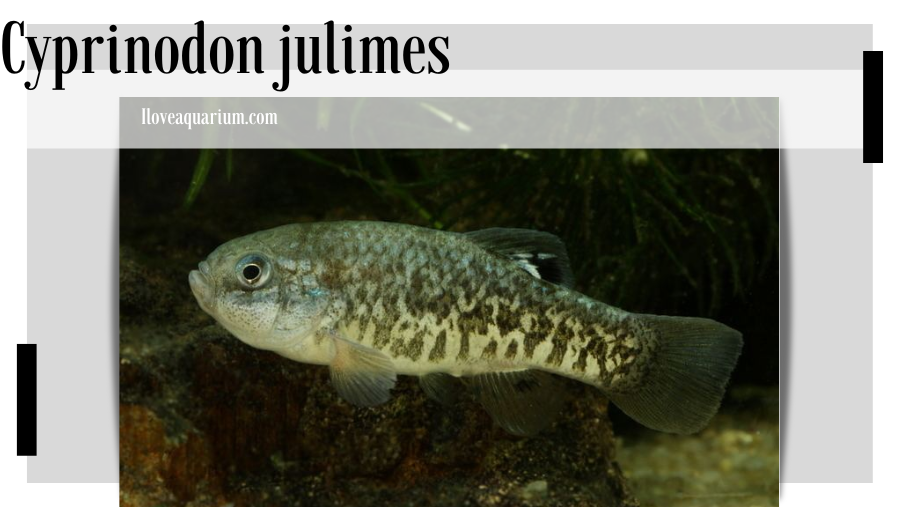 The aquarium setup for this species does not have to be overly complex, but it should have numerous broken lines-of-sight to provide sufficient hiding places. It is recommended to offer plenty of cover such as aquatic plants, wool mops, etc. If you decide to use filtration, it is advisable to opt for air-powered, sponge-type units as they won't harm the eggs or fry. Lighting is not a significant factor, but it can be incorporated if you prefer, and it's suggested to encourage the growth of filamentous algae, if possible.
Diet
In their natural habitat, this species has been observed to consume diatoms, cyanobacteria, and small invertebrates as a part of their diet.
Notes
Compared to its closest relatives, C. eximius and C. pachycephalus, this species can be distinguished by the following combination of characteristics, presented as proportions of standard length: a relatively large head, measuring 2.4 to 2.7 (2.6) times; dorsal-fin base length ranging from 4.7 to 6.1 (5.3); distance from the origin of the dorsal fin to the posterior of the anal-fin base measuring 2.6 to 3.1 (2.8); a short caudal peduncle, measuring 4.5 to 6.5 (5.4); and a distance between the origin of the anal fin and pelvic fin measuring 6.1 to 8 (6.9).
References
De la Maza-Benignos, M. and L. Vela-Valladores in: De la Maza Benignos, M. (ed.), 2009 – Chihuahua State: 185-187
Los Peces del Río Conchos.
Is there missing information here? Our Knowledge Base is an ongoing project that is continually being updated. As a result, some species profiles may have more information than others. We are committed to filling in all the gaps, and we work diligently every day to do so. Our site relies heavily on contributions from hundreds of individuals without whose valuable input, it would not exist. If you have any information or photos to share about any freshwater or brackish fish species, including their natural history or care in captivity, please feel free to leave a comment below or email us. Your contributions are always appreciated.