Synonyms
Tetragonopterus orbicularis Valenciennes, 1850;
Ephippicharax orbicularis (Valenciennes, 1850);
Poptella orbicularis (Valenciennes, 1850);
Brachychalcinus guianensis Boeseman, 1952
Etymology
The name of the genus "Brachychalcinus" has its roots in the Greek language. It is composed of two words: "βραχύς" (brakhys), which means "small" or "little", and "pterus", which means "winged". When these two words are combined, they form the name "Brachychalcinus", which can be translated to mean "small-winged".
The term "orbicularis", on the other hand, has its origins in the Latin language. It is derived from the Latin word "orbicularis", which means "circular" or "round". This name was given to a particular species, presumably due to its body shape, which appears to be circular or rounded when viewed from the side.
Thus, the names "Brachychalcinus" and "orbicularis" provide insight into the characteristics and features of the species they represent. The former refers to the small size of its wings, while the latter describes the circular shape of its body.
Classification
Order: Characiformes
Family: Characidae
Distribution
The fish in question is typically found in coastal watersheds of Guyana and Suriname. This distribution is generally considered to be endemic, which means that it is unique to this particular area. The type locality for this fish species is the Essequibo River in Guyana, indicating that this is where the species was first identified and named.
Recent records suggest that this fish species, or a similar-looking unidentified relative, may also occur in other areas beyond its original range. These areas include the Río Orinoco and Rio Negro drainages in Venezuela and Brazil. This suggests that the species may have a broader distribution than was originally thought, and that it may be more widespread throughout the region.
Overall, the fish's distribution provides insight into where it can be found in the wild, and the recent records suggest that its range may be broader than previously believed.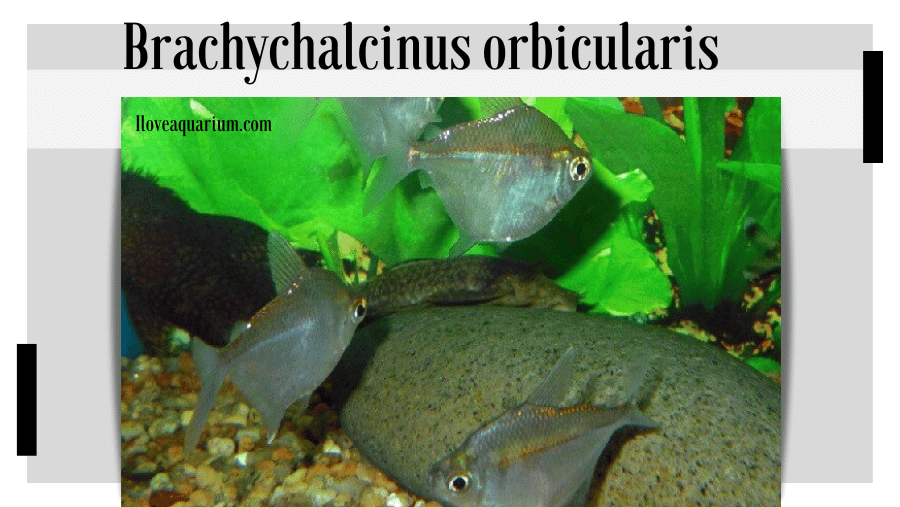 Habitat
The species is typically found in lowland rivers, creeks, and tributaries. These bodies of water provide the ideal habitat for the species to thrive in the wild. The fish can also be found in pools or impoundments, but this is less common compared to rivers, creeks, and tributaries.
The lowland rivers, creeks, and tributaries that the fish inhabits are typically characterized by shallow water levels and moderate to fast water flow. These conditions provide an ideal environment for the fish to feed, breed, and seek shelter from predators. The species is adapted to living in freshwater habitats, and is unlikely to be found in saltwater environments such as estuaries or the open ocean.
In summary, the fish's habitat is an important factor that determines its survival and reproductive success in the wild. The lowland rivers, creeks, and tributaries where it is commonly found provide the necessary conditions for the species to thrive, while pools and impoundments offer a less common but still viable habitat option.
Maximum Standard Length
The maximum standard length of the fish is typically between 80 and 90 mm. Standard length is a measure of the fish's body length, taken from the tip of its snout to the end of its tail fin, but excluding the length of its fin rays.
This measurement provides important information about the size of the fish. The maximum standard length of 80 to 90 mm suggests that this species is relatively small, compared to other fish species. It is worth noting, however, that this measurement represents the maximum length that the fish can attain, and that many individuals will be smaller than this.
Overall, the maximum standard length of 80 to 90 mm provides an important piece of information about the size of the fish, and helps to differentiate it from other fish species with larger maximum lengths. It also suggests that the fish may occupy a lower position in the food chain, feeding on smaller prey items compared to larger fish species.
Aquarium Size
To house the fish in captivity, an aquarium with specific dimensions is necessary. The recommended size for an aquarium that can adequately accommodate this fish species has a base measuring at least 120 x 30 cm.
This minimum size requirement is important to ensure that the fish has enough space to swim and move around comfortably. It also helps to ensure that the water quality remains stable and healthy for the fish, as a larger volume of water is better able to dilute pollutants and waste products.
The recommended aquarium size also takes into consideration the potential size of the fish, as well as its behavior and activity level. This species may be active and inquisitive, so providing adequate swimming space and a varied environment with hiding spots and plants can help to reduce stress and promote natural behavior.
In general, the recommended aquarium size for this fish species is an important consideration for the health and well-being of the fish in captivity, and should be carefully considered when setting up a home aquarium.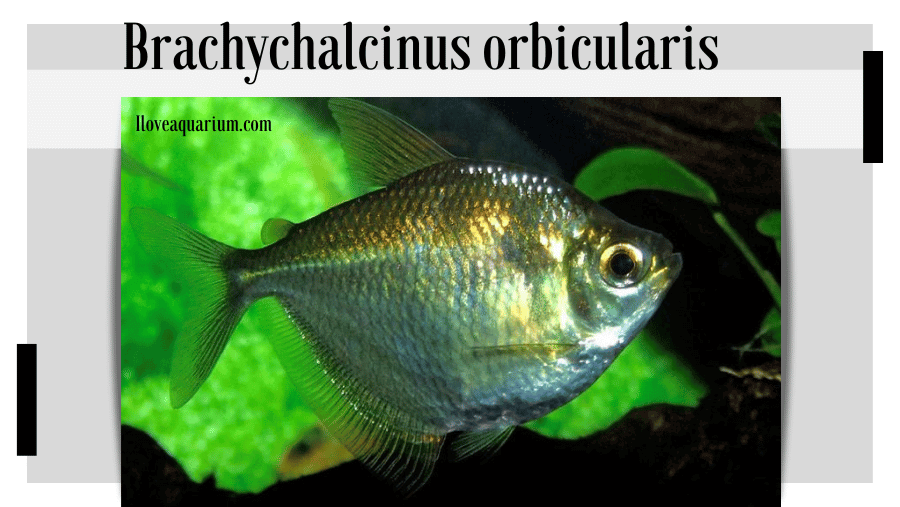 Maintenance
The species is not difficult to maintain in a well-maintained aquarium setup. However, it is recommended to aquascape the tank to resemble a flowing stream or river, with a substrate made up of variably-sized, water-worn rocks, sand, fine gravel, and perhaps some small boulders.
To enhance the natural environment, driftwood roots or branches can be added to the aquarium, and aquatic plants can also be included if desired, although it is important to note that softer-leaved varieties may be nibbled by the fish.
It is best if the aquarium setup provides moderate water movement and a high proportion of dissolved oxygen, even though torrent-like conditions are not necessary. Routine water changes of 30-50% of the tank volume should also be carried out weekly to maintain water quality.
In conclusion, maintaining this fish species in captivity requires careful consideration of the aquarium setup, ensuring that the environment closely resembles their natural habitat. Attention should also be paid to water quality, including dissolved oxygen levels and regular water changes, to ensure the best health and wellbeing of the fish in the aquarium.
Water Conditions
This fish requires specific water conditions to thrive in captivity. The recommended temperature range for the water is between 20 and 27 °C. It is important to maintain the temperature within this range to ensure the fish's health and wellbeing, as temperatures outside of this range can cause stress and potentially even death.
The pH level of the water should be maintained within a range of 5.0 to 7.5. It is important to monitor the pH levels regularly to ensure that they remain within this range, as any significant changes in pH levels can cause stress and potentially harm the fish.
The hardness of the water should be maintained within a range of 18 to 215 ppm. This range represents the amount of dissolved minerals and other substances in the water, and is important to maintain for the fish's health.
Overall, ensuring that the water temperature, pH level, and hardness remain within the recommended ranges is important for the health and wellbeing of this fish species in captivity. It is also important to regularly monitor the water conditions and make any necessary adjustments to ensure that they remain within the recommended ranges.
Diet
This species is an opportunistic omnivore, consuming a variety of aquatic invertebrates, insects, algae, and plant material, as shown by stomach analyses of wild specimens. However, it is unclear what proportion of the plant material is consumed via the gut contents of prey items.
In captivity, the fish is easily fed and can be offered a varied diet to maintain its health and colors. A regular diet of small live and frozen foods such as bloodworm, Daphnia, and Artemia is recommended, alongside good quality dried flakes and granules. It is also important to include additional plant or algal content in the diet to ensure a balanced and varied diet for the fish.
Overall, providing a varied diet that includes live, frozen, and dried foods with additional plant or algal content is important to maintain the health and wellbeing of this species in captivity.
Behaviour and Compatibility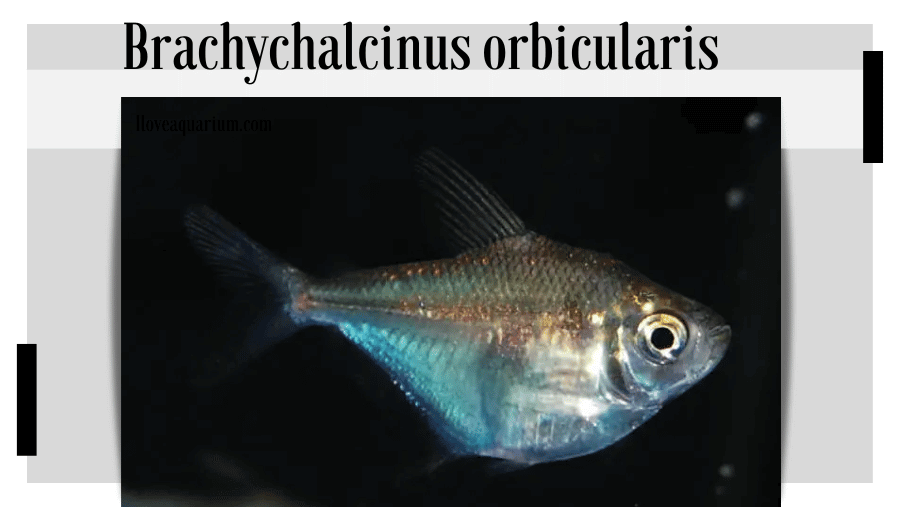 The fish is generally peaceful but can intimidate smaller or quieter species due to its relatively large size and somewhat vigorous behavior, particularly at feeding times.
This species can make an ideal addition to larger community aquariums, where it can be combined with similarly-sized characids, cichlids such as Geophagus, Satanoperca, or Heros species, callichthyid, and loricariid catfishes.
As a schooling species by nature, it is recommended to purchase 8-10 specimens to maintain the natural behavior of the fish. Keeping them in decent numbers can also make the fish less skittish and result in a more effective, natural-looking display. Additionally, any aggressive behavior is typically contained as the fish concentrate on maintaining their hierarchical position within the group.
Generally, the fish's behavior and compatibility suggest that it can be a good addition to a community aquarium with other species of similar size and temperament. Keeping them in a school of 8-10 specimens can help promote natural behavior and minimize aggressive behavior.
Sexual Dimorphism
Sexual dimorphism is present in the fish species, with adult females growing slightly larger than males. Additionally, gravid females may appear noticeably rounder-bellied due to the presence of eggs.
Males possess very small hook-like extensions on the anal-fin rays, which can be used to differentiate them from females. These extensions are typically not visible to the naked eye, and require close examination to identify.
In summary, the sexual dimorphism in this fish species is relatively subtle, with only slight differences in size and the presence of small hook-like extensions on the anal-fin rays in males. Gravid females may also be identified by their rounder bellies.
Reproduction
Information about the reproduction of this fish is limited. According to Baensch, spawning is possible in large aquariums, and a single female may deposit up to 2000 eggs in a single event.
To promote breeding in this fish species, it is recommended to provide specific conditions in the aquarium. One method is to keep the aquarium very dimly lit, and to cover the base with a mesh that has a large enough grade for the eggs to fall through but small enough to prevent adults from reaching them. This helps to protect the eggs and increase their chances of survival.
Alternatively, the aquarium can be largely filled with a fine-leaved plant such as Taxiphyllum species. The plant provides cover for the eggs and can help to create a natural environment that encourages breeding.
Once the breeding process has taken place, it is important to remove the adult fish from the aquarium to prevent them from consuming the eggs or fry. This step is crucial to ensure the survival and development of the eggs and fry.
After around six days, the fry should start swimming freely. At this stage, they can be fed with appropriate food such as small live or frozen foods. The fry should be monitored closely and provided with suitable conditions to encourage their growth and development.
Overall, the information about the fish's reproduction suggests that it is possible to breed them in captivity, but the process requires specific conditions and careful monitoring. Providing a suitable environment with dim lighting and appropriate substrate or plants can encourage spawning, and removing the adults post-spawning is important to ensure the survival of the eggs and fry.
Notes
The fish species is not commonly found in the aquarium trade. It belongs to the genus Brachychalcinus, which currently includes five known species, namely B. copei, B. nummus, B. orbicularis, B. parnaibae, and B. retrospina. These species are collectively referred to as 'silver dollar tetras,' but identifying them can be challenging due to their similarities.
B. orbicularis is often considered the species in the aquarium trade, but distinguishing it from other species can be difficult. According to Reis (1989), it can be differentiated from other congeners by a combination of nine branched dorsal-fin rays and a relatively long predorsal spine measuring 5.7-9.3% SL and 17.5-29.0% of the dorsal length of the head.
The genus Brachychalcinus is often included in the putative subfamily Stethaprioninae, which is characterized by its deep, sometimes disc-like, body shape and possession of an anteriorly-orientated, osseous spine in front of the first dorsal-fin ray, with the first anal-fin element modified into a similar structure.
Although this particular species is not commonly found in the aquarium trade, it is part of a genus that contains several other known species with similar physical characteristics. Identifying the different species in this genus can be challenging, but it can be achieved by looking at a combination of physical features.
References
Cuvier, G. and A. Valenciennes, 1850 – Histoire naturelle des poissons v. 22: i-xx + 1 p. + 1-532 + 1-91
Histoire naturelle des poissons. Tome vingt-deuxième. Suite du livre vingt-deuxième. Suite de la famille des Salmonoïdes. Table générale de l'Histoire Naturelle des Poissons (pp. 1-91).
Lasso, C. A., D. Lew, D. Taphorn, C. DoNascimiento, O. Lasso-Alcalá, F. Provenzano and A. Machado-Allison, 2004 – Memoria de la Fundación La Salle de Ciencias Naturales 2004: 105-195
Biodiversidad ictiológica continental de Venezuela. Parte I. Lista de especies y distribución por cuenca.
Reis, R. E., 1989 – Comunicações do Museu de Ciências de PUCRS 2(6): 3-86
Systematic revision of the neotropical characid subfamily Stethaprioninae (Pisces, Characiformes).
Reis, R. E., S. O. Kullander, and C. J. Ferraris, Jr. (eds), 2003 – EDIPUCRS, Porto Alegre: i-xi + 1-729
Check list of the freshwater fishes of South and Central America. CLOFFSCA.